This interdisciplinary project is focused on the misinformation and fake news surrounding the COVID-19 pandemic in Brazil, specifically within the disadvantaged vulnerable communities in deprived metropolitan areas (homeless, Favelas' dwellers, and garbage pickers in cooperatives). It brings together Gamification, Language, Culture, and Intercultural Communication together with Development Studies, and Healthcare. This part of the project focuses on the gamified intervention that aimed at promoting critical thinking and filtering of information in the context of the pandemic and fake news surrounding it in Brazil.
Communicating effectively, understanding and being understood, prioritizing essential information, or differentiating between reliable and fake news, require cognitive and social skills learnt through socialization and education. These skills are not equal across social sectors, but are essential because we depend on accessing, analysing and categorizing information to make informed decisions. They are particularly important when living through the current pandemic.
In Brazil, a country of 210 million people, a quarter of the population lives below the poverty line, who experience not only the direct effects of the virus infection, but also the impact from the disorganization of underfunded health services and social insecurity. Deprived areas and peripheries in large cities are disproportionally hit by the effects of the pandemic. There are fewer efforts to increase awareness about the pandemic risks compared with higher income districts, as well as limited access to specialized care in hospitals. As a result, the average death rate in poor areas is significantly higher. Additionally, local efforts to mitigate the impact of COVID-19 are hindered by fake news. This phenomenon begs the questions of how fake news impacts vulnerable groups shaping their perception of the pandemic, and how communication is used by the pandemic-response networks to support mitigation strategies.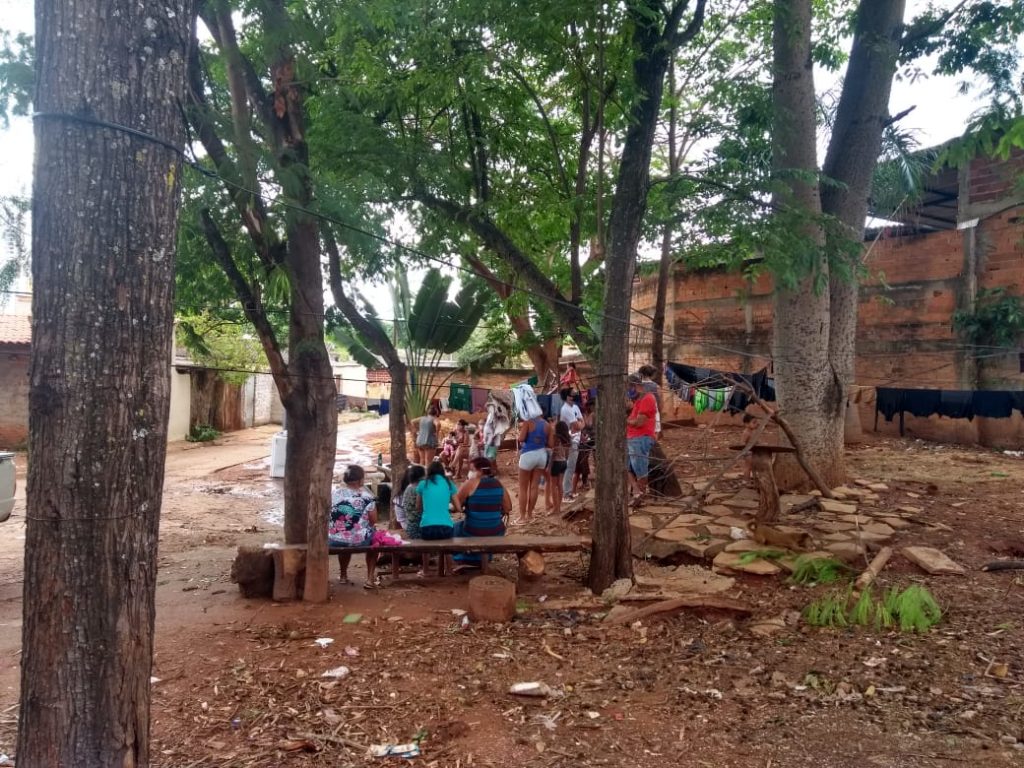 Understanding the cultural landscape of diverse disadvantaged socio-economic areas, which are not uniformed is essential to shape communication strategies supporting the local pandemic responses, including culture-specific grassroots initiatives. By exploring participants' perceptions of valuable information in naturalistic settings and through persuasive design, the project contributes a novel angle to explore communication among vulnerable groups. Uncovering how participants perceive information and news, how and why they assign trust to a source, exploring their beliefs about and behaviours towards others area and the interconnection with their decision-making power is more pressing than ever today.
Critical thinking is an effective method to combat misinformation, however most conventional methods of teaching critical thinking make assumptions about knowledge base and levels of education, further compounding the difficulties faced by disadvantaged communities. A game-based approach can play the role of a more intuitive mean to encourage the practise of critical thinking skills. Serious games are a promising approach to teach critical thinking as they combine instructional content to teach players with entertainment of games. They can be used to enhance learning in different branches of knowledge and at different ages, to involve players in activities for the improvement of their thinking skills and for recalling learning experiences engagingly. Within the constraints of the pandemic, a freeform tabletop roleplaying game was developed as part of the communicative strategy, where participants take on the role of some of Brazil's folklore characters, with a facilitator leading the players and their respective characters through a story. Through empowering both group and singular decision making, as well as encouraging the usage of information while making decisions, this game seeks to impart and enable critical thinking skill within a relaxed environment.
A major theme of critical thinking within the game is the collection, sharing and analysis of information, all in order to overcome a challenge. Having a game with multiple participants allows for discussion and collaboration to facilitate these core elements, with the participants working together to achieve their goal. Following from the above alongside critical thinking theory, in order to facilitate critical thinking and communication within a roleplaying game, the game includes:
A common goal (Motivation and intrinsic teamwork),
Ability for each participant to contribute to the team (Collect information),
Success requires sharing of information (Sharing),
A plan should be collaborated upon to archive the goal (Analysis),
Guided reflection with facilitator (Reinforce learning).
The game consists of a group of characters (controlled by the players) embarking on a story that the facilitator presents. The story follows a group of Brazilian folklore heroes, discovering a blight within the rainforest. This setting provides a common motivation for the players to prevent the spread of the blight, while being analogous to the COVID-19 virus. To represent misinterpretation and rumour spreading, the players have to describe and interpret the information they have. In addition, the information is inconsistent between sources.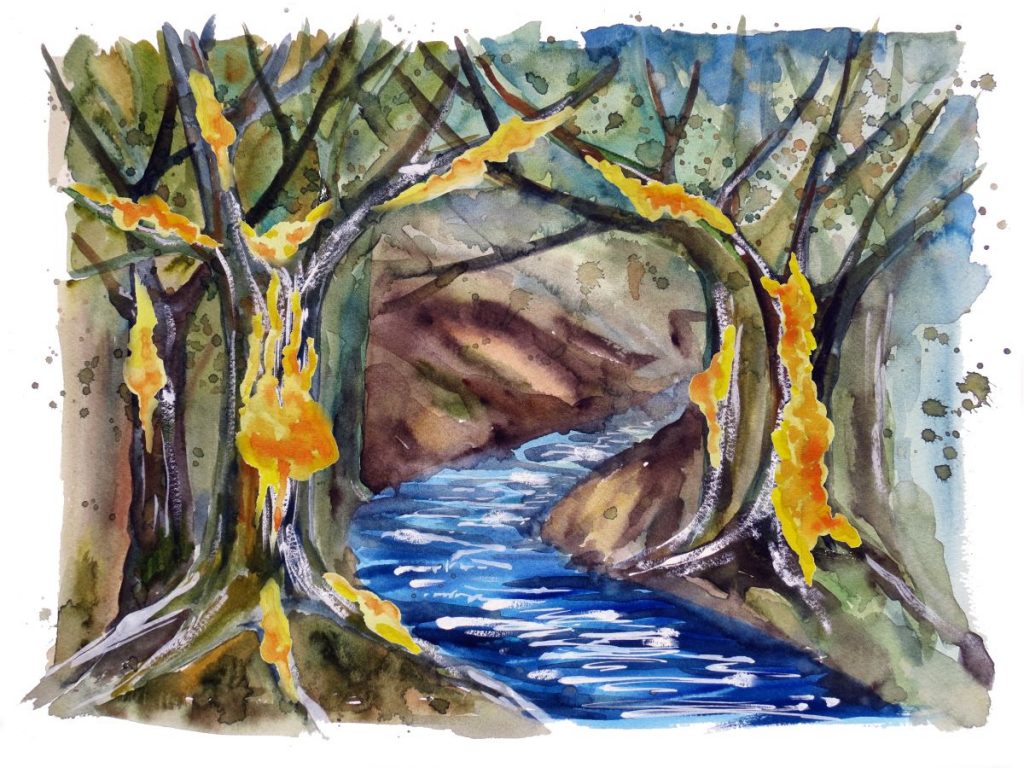 Some ideas for actions player may perform and how to resolve these are suggested, however the facilitator's individual resolutions are prioritised, due to the uncertainty of player actions. At some points, the story presented has some pre-set choices that players must discuss and agree upon, here the resolutions should follow that of the story. Through debate, sharing of information and cooperation critical thinking are developed.
This project will contribute to the body of knowledge on vulnerable communities and their identification and use of as well as access and reaction to information that is more/less beneficial to them. Examining discourse practices in different communities and geographical areas of Brazil, a country severely affected by COVID-19 outbreak, and accounting for the ways in which these practices shape communication strategies will enhance our understanding of how communitarian communicative strategies need to be adjusted to mitigate the negative impact of fake news and misinformation on the spread of the pandemic. This understanding is key to design and implement new strategies that will help vulnerable groups in urban areas to adopt good practices and behaviours prescribed by the pandemic procedures. All of this, in turn will contribute to mitigate risks and reduce inequalities among the most vulnerable groups of societies.
While this project is carried out in Favelas, cooperatives and among homeless and Brazil, the communicative strategies designed for times of the emergency can be replicated among impoverished groups in other developing countries. Furthermore, the developed activities can contribute to the increased awareness, social knowledge sharing, and better understanding of vulnerable communities.
This project was funded by AHRC (#AH/V007025/1). This part of the project was developed by Dr Agnessa Spanellis, Dr Ganna Borzenkova and Ember McMenemy in collaboration with Universidade Federal de Goiás and in partnership with CUFA, UNIFORTE and Tio Cleobaldo in Brazil.
Below are the materials developed for the game. PSD artworks can be provided upon request.